Regarding industrial appliances, Bosch has earned a reputation for producing high-quality and reliable products. The Bosch WAW3256XGC Industrial Automatic Washing Machine is no exception. With its advanced features, robust construction, and efficient performance, this washing machine is an excellent choice for both residential and commercial use in Bangladesh. In this blog post, we will delve into the features and benefits of the Bosch WAW3256XGC and explore its price range to help you make an informed purchasing decision.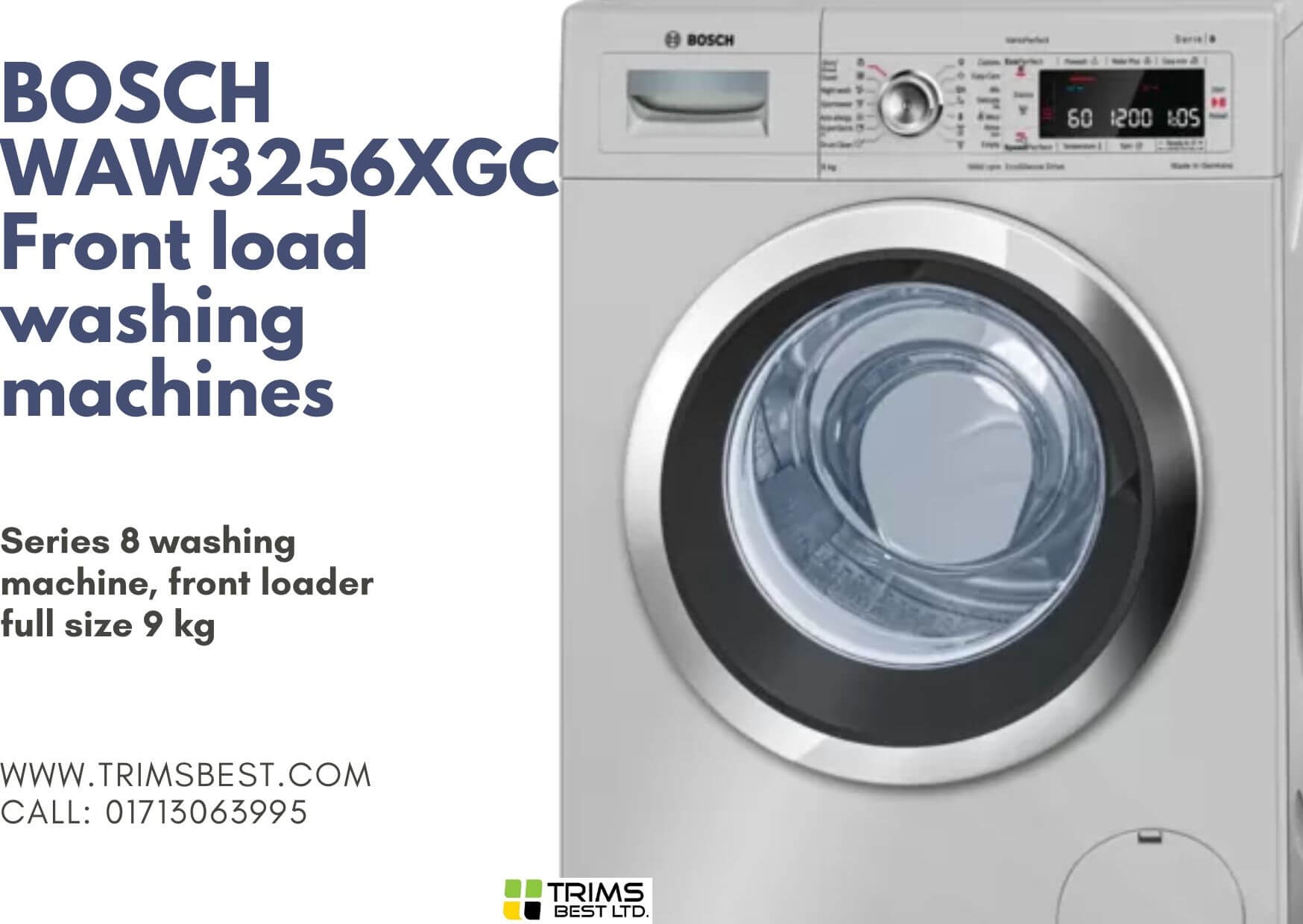 Efficient Cleaning Power: The Bosch WAW3256XGC Industrial Automatic Washing Machine is designed to deliver superior cleaning performance. With a maximum load capacity of XX kg, this washing machine can handle large quantities of laundry, making it suitable for families or businesses with high washing demands. The powerful motor ensures efficient cleaning while maintaining the fabric's quality, thanks to its VarioDrum technology that gently agitates clothes for a thorough yet gentle wash.
Intelligent Features: This Bosch washing machine has a range of intelligent features that simplify your laundry routine. The i-DOS system automatically measures the precise amount of detergent and water required for each load, optimizing the washing process and reducing waste. With the VarioPerfect feature, you have the flexibility to choose between a quick wash or an energy-efficient wash, depending on your needs. Additionally, the ActiveWater Plus technology adjusts water consumption based on load size, reducing water wastage.
Technical Specifications
General
Built-in / Free-standing:
Free-standing
The main color of the product:
Inox-easy clean
List of programs:
Delicates program, Easy-care program, Whites and coloreds program, Woollens hand wash program
Wash optimization
allergy plus, Aqua plus, drain, Duvet, Easy Iron, EcoPerfect, end time delay, Family Mix, night wash, On/off, Prewash, quick 15′, Rinsing/Spinning, shirts/blouses, SpeedPerfect, Spin speed selection, sportswear, stain selection, start/pause, Temperature
Noise level washing
48 dB(A) re 1 pW
Noise level spinning
74 dB(A) re 1 pW
Water protection system
Multiple water protection
Removable top
No
Loading capacity
9.0 kg
Max. spin speed
1,600 rpm
Door hinge
Left
Size and weight
Dimensions of the product: 848 x 598 x 590 mm
Depth with open door 90 degrees: 1,063 mm
Drum volume: 60 l
Height of removable worktop: -2 mm
Net weight:79.0 kg
Length of the electrical supply cord: 60.0 cm
Size and weight
Series 8 washing machine, frontloader full-size 9 kg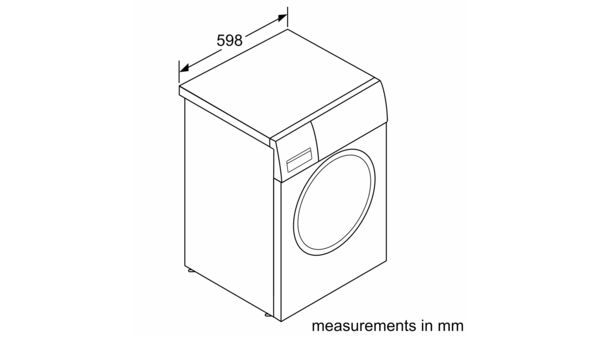 Durability and Build: Bosch is known for its commitment to manufacturing durable appliances, and the WAW3256XGC is no exception. Built with high-quality materials, this washing machine can withstand heavy usage without compromising its performance. The EcoSilence Drive motor ensures quiet operation, reducing noise levels during the wash cycle. Moreover, the drum's AntiVibration design minimizes vibrations, providing a stable and quiet washing experience.
User-Friendly Interface: The Bosch WAW3256XGC features a user-friendly interface with an LED display and touch controls. The large display shows relevant information, such as the selected program, remaining time, and temperature. The intuitive controls make it easy to navigate through the various settings and customize your wash cycle according to your preferences.
Price in Bangladesh: Considering the advanced features and reliable performance it offers, the Bosch WAW3256XGC Industrial Automatic Washing Machine is reasonably priced in Bangladesh. The price range for this model typically falls within the range of 2,70,000 to 4,50000 Bangladeshi Taka (BDT). However, it is important to note that prices may vary depending on factors such as location, retailer, and any ongoing promotions.
Conclusion: Investing in a high-quality washing machine is essential to ensure efficient and hassle-free laundry routines. The Bosch WAW3256XGC Industrial Automatic Washing Machine offers an excellent combination of efficiency, durability, and affordability. With its intelligent features, large load capacity, and user-friendly interface, this washing machine is well-suited for both residential and commercial use in Bangladesh. By considering the price range mentioned earlier, you can make a well-informed decision and bring home a reliable appliance that will meet your laundry needs for years to come.
Please call at 01975804900