Grey Scales are used for assessing color change and staining during color fastness testing. Both scales are used for visual assessment to enable you to specify a rating from 1 to 5, with 5 being 'good' and 1 being 'poor'.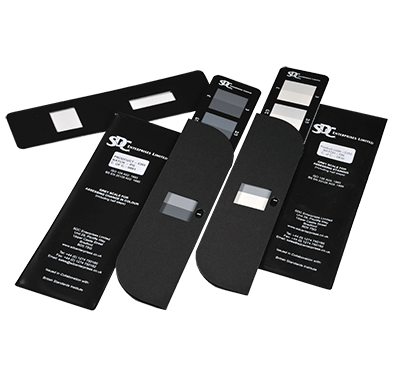 Features:
Manufactured strictly in accordance with ISO 105-AO2 and -AO3
With both the American and Japanese equivalents, we have all you need for
your color change and staining tests.
Used for washing, water, perspiration and light fastness assessment and staining assessment on undyed adjacent fabrics.
Standards
AATCC EP1
AATCC EP2
ISO 105-A02
ISO 105-A03
Sizes:
Grey Scale for assessing Staining ISO 105 A03
Grey Scale for assessing Staining JIS (Japanese)
Gray Scale for Staining AATCC
Price Query of Grey scale color staining James heal| Call for more details with price in Bangladesh: 01713063995,01975804900