Rota Wash Fastness Tester Supplier Trims Best Ltd
The launder meter (washing fastness tester, rotawash, dynowash), to determine color fastness to washing or dry cleaning to washing fastness methods, it complies with ISO, BSI, AATCC and Marks & Spencer's standards.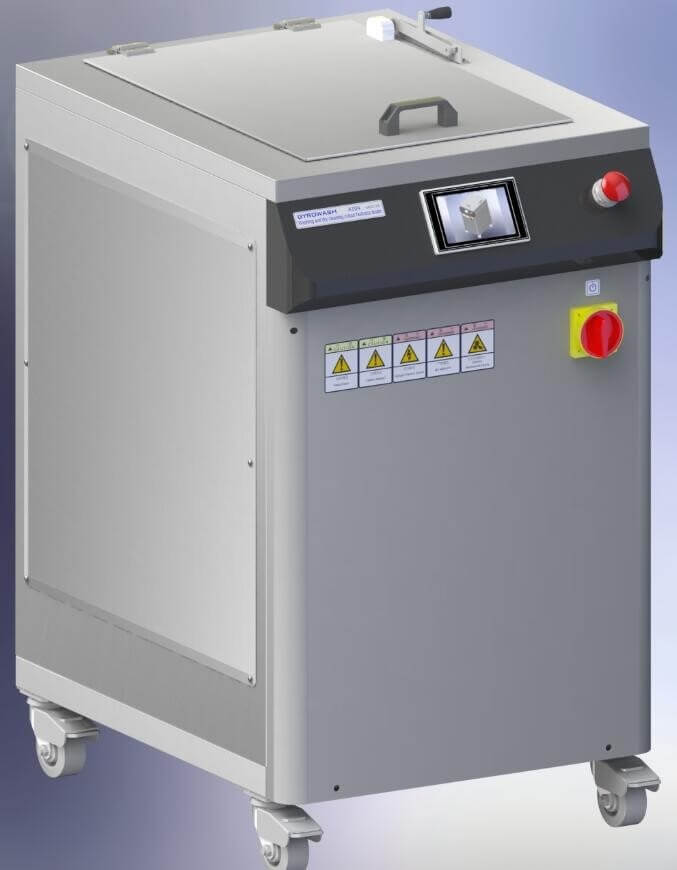 Feature:
Available in different sizes such as portable washing fastness tester, etc. The washing fastness tester uses stainless steel rotor to holds wash pots on each of four sides and rotates at a constant 40 rpm (+/-2 rpm). Wash pots are preheated in appropriate test solution, structure wholly made of very strong stainless steel.
Color touch screen display and PLC control, containers are sealed with either a Neoprene rubber gasket or optional Teflon gasket.Small and large test vessels are interchangeable so they can be placed in every position. This allows operators to test to both ISO (European) and AATCC (American) Standards with ease.
To offer a reliable and safe washing fastness test, washing fastness tester equipped with water-lacking alarm, protection device when opening door, Test-finished alarm, Automatic shutdown with audible warning etc, electric drainage function is optional.

Price Query of Rota Wash Tester Bangladesh and more. Call for more details in Bangladesh: 01713063995,01975804900