Verivide D65 Lightbox Lamp Just artificial light in Bangladesh
VeriVide is a renowned British company that specializes in the design and manufacture of high-quality color assessment equipment. One of their most popular products is the VeriVide D65 Lightbox, which is widely used in Bangladesh's textile and printing industries.
The VeriVide D65 Lightbox is a state-of-the-art color assessment tool that allows users to accurately evaluate the colors of various materials under standardized lighting conditions. It uses a D65 light source, which is an internationally recognized standard for simulating natural daylight. This means that the colors of the samples viewed under the VeriVide D65 Lightbox are consistent with how they would appear in natural daylight, which is crucial for ensuring color accuracy in various applications.
In Bangladesh's textile industry, the VeriVide D65 Lightbox is used for color matching, quality control, and color grading of fabrics, garments, and accessories. It allows textile professionals to evaluate the color consistency of different batches of materials and ensure that they meet the desired color specifications. The VeriVide D65 Lightbox is also used for color assessment of printed materials, such as packaging, labels, and advertisements.
The VeriVide D65 Lightbox is equipped with advanced features that make it easy to use and highly efficient. It has a large viewing area, which allows users to view multiple samples at once, saving time and increasing productivity. The lightbox also has a built-in dimming feature, which allows users to adjust the intensity of the light source to suit their needs. This is particularly useful when working with materials that are sensitive to light, such as photographic prints and artworks.
In addition, the VeriVide D65 Lightbox is designed to be compact and portable, making it easy to transport and set up in different locations. This is important for businesses that operate in multiple locations or for professionals who need to evaluate color samples on-site.
VeriVide D65 Lightboxes are widely available in Bangladesh, with many local distributors offering sales, support, and maintenance services. These distributors work closely with textile and printing professionals to ensure that they get the most out of their VeriVide D65 Lightbox and achieve accurate and consistent color results.
Overall, the VeriVide D65 Lightbox is an essential tool for the textile and printing industries in Bangladesh. It helps to ensure that color consistency is maintained throughout the production process, from raw materials to finished products. By using a standardized lighting condition, the VeriVide D65 Lightbox ensures that the color accuracy of samples is reliable, reproducible and can be easily communicated to other stakeholders in the supply chain. As such, it has become an indispensable tool for businesses looking to maintain a competitive edge in these industries.
Color matching with standardized light D65.Verified JUST D65 Daylight Lamp Price in Bangladesh.
Are you looking for a Verivide d65 Lightbox price in Bangladesh? If so, you've come to the right place! Here at Bangladesh Tiem best Ltd, we offer the best prices on Verivide d65 Lamp Lightboxes in Bangladesh.
The Verivide d65 is a top-of-the-line lightbox that is perfect for any photography enthusiast. It offers great features and performance and is available at an affordable price.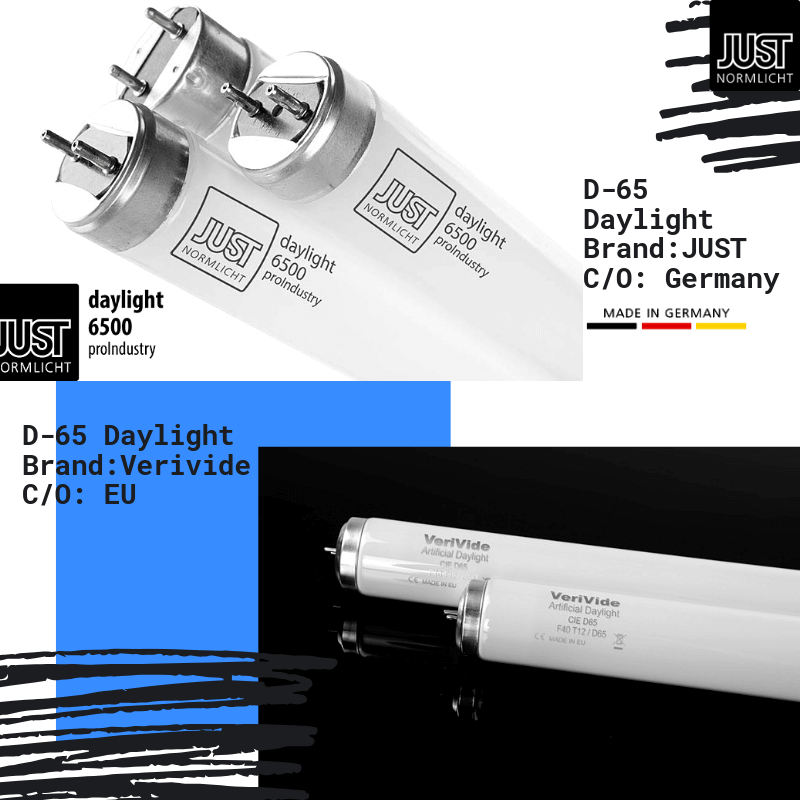 With a correlated color temperature (CCT) of 6500 K, D65 corresponds to average daylight from the northern sky and is the reference Illuminati in DIN 6173-2 . Color matching and a referenced Illuminati in ASTM D1729.
Its spectral energy distribution between 300 and 780 nm is described in DIN 5033 at increments of 5nm.
Any lamp designed to simulate D65 must comply with standard ISO 3668 Visual comparison of the color of paints. The standard describes all the parameters required to ensure standard-compliant color comparisons, such as standards presentation, viewing, and ambient conditions.
The illumination level defined in this standard is between 1000 and 4000 lux, this wide range being due to the diversity of different applications. JUST viewing booths and luminaries achieve an illumination of 2000 lux as standard, with optional brightness controls on soft proofing models.
For the query for the latest price of the D65 Just Verivide lightbox price in Bangladesh please call +8801713063995. Trims Best Ltd.
Official Distributor of Just Germany Light Box