Verivide D65 Lightbox Lamp
Color matching with standardized light D65.Verified JUST D65 Daylight Lamp Price in Bangladesh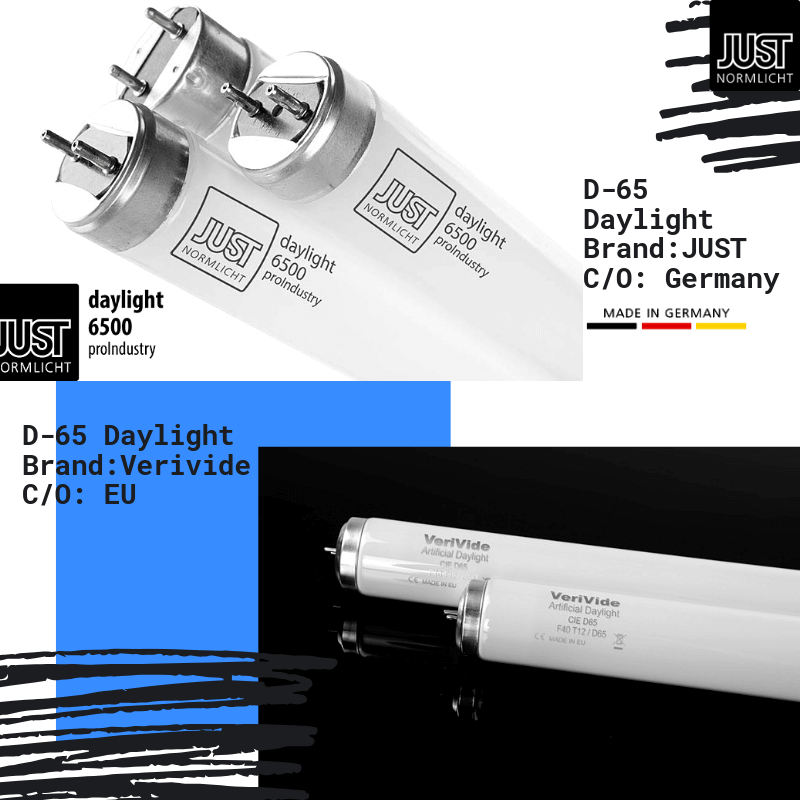 With a correlated color temperature (CCT) of 6500 K, D65 corresponds to average daylight from the northern sky and is the reference Illuminati in DIN 6173-2 . Color matching and a referenced Illuminati in ASTM D1729.
Its spectral energy distribution between 300 and 780 nm is described in DIN 5033 at increments of 5nm.
Any lamp designed to simulate D65 must comply with standard ISO 3668 Visual comparison of the color of paints. The standard describes all the parameters required to ensure standard-compliant color comparisons, such as standards presentation, viewing, and ambient conditions.
The illuminate level defined in this standard is between 1000 and 4000 lux, this wide range being due to the diversity of different applications. JUST viewing booths and luminaries achieve an illuminate of 2000 lux as standard, with optional brightness controls on soft proofing models.
The query for the latest price of D65 Just Verivide lightbox price in Bangladesh please call +8801713063995. Trims Best Ltd.
Official Distributor of Just Germany Light Box