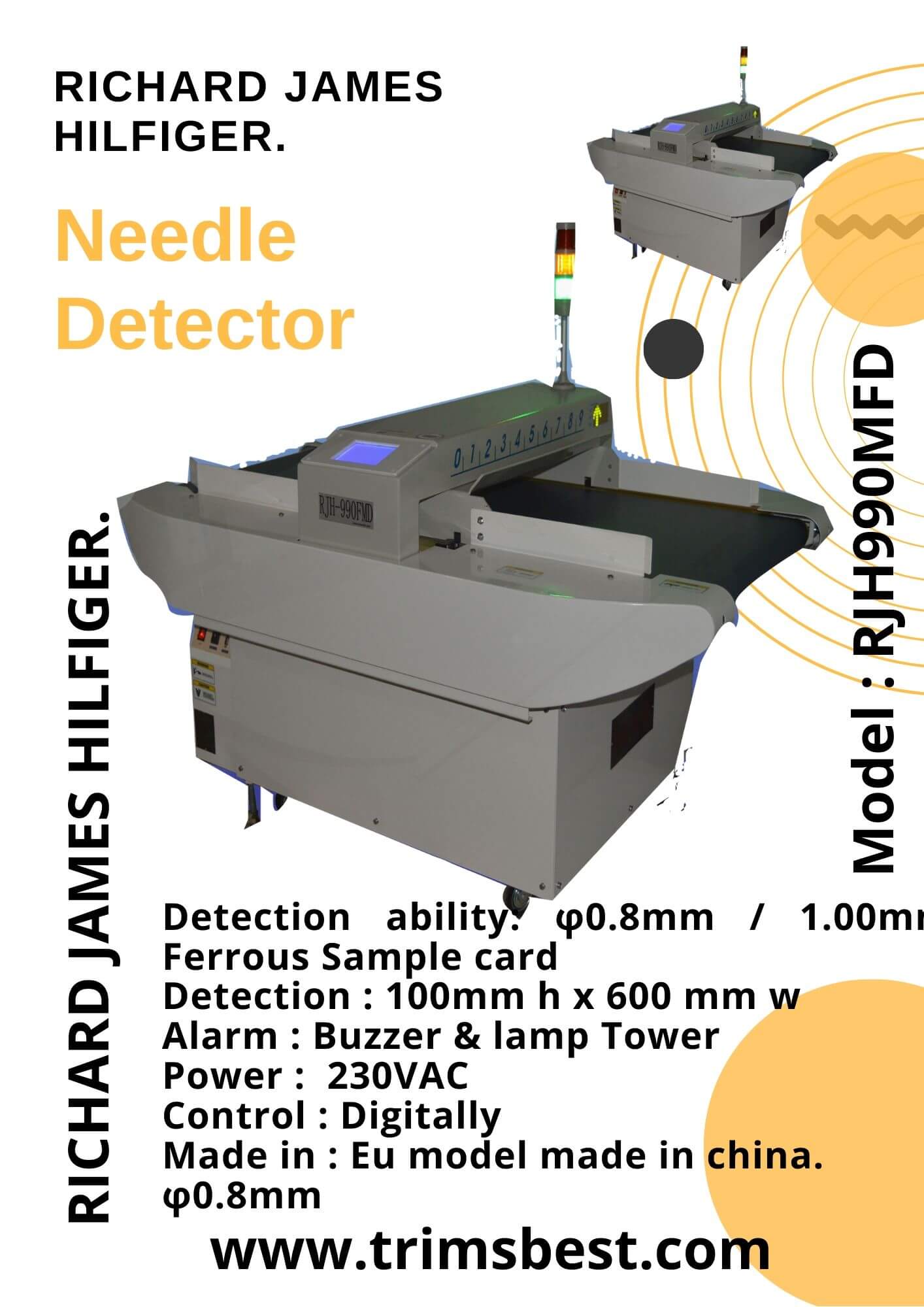 Richard James Hilfiger is the brand of quality.It's Digital Needle detector, advanced with Visual signal (which is not available in any other brands).
Its advanced design & detection technology ensures the ferrous free loathings, garments , shoes & baby items.
This brand is using for the many brands like H&M, M&S, Lindex, Kappahl, Kiabi, Obaibi, Okaidi, Bhs, BigW, end more.The only real competitor of Hashima needle detector in the garments trade.
Item: Needle Detector  , Competitor of Hashima 
Brand : Richard Jamesh Hilfiger.
Model : RJH990MFD
Detection ability: φ0.8mm / 1.00mm Ferrous Sample card
Detection : 100mm h x 600 mm w
Alarm : Buzzer & lamp Tower
Power :  230VAC
Control : Digitally
Made in : Eu model made in china.
φ0.8mm
Price : BDT 625,000.00 / pc
Stock Status : Yes
Price Negotiable : Yes
Service Warranty : Yes 
Calibration certificate : YES
Service : Yes 
Delivery : On discuss.
●Large Visual lamp tower.
It is easy to check the detecting result by adapting large size LED lamp.
●Sensitivity select switch fully digital controlled
Update Price Query of Richard James Hilfiger Needle Detector, Call for details with price in Bangladesh: 01713063995,01975804900